Connect with Pilates teachers live, anywhere, all the time!
BASI LIVE!
More Online Pilates Classes From Your Favorite BASI Pilates Instructors!
We're back with more online classes taught by your favorite BASI teachers from around the world! Check out this week's stacked BASI Live schedule (Mat Classes and Reformer Classes) and get signed up for these interactive Zoom classes.
BASI Live Mat Classes This Week
BASI Live Reformer Classes This Week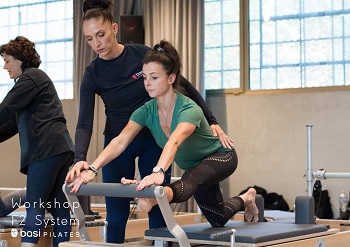 BASI Reformer
Observation Hour for Students with Tali Hanoch  
Tali invites you into her studio as she takes one of her clients through a fundamental Reformer class. You are welcome to hop on your Reformer and join her or grab a pen and paper and take notes. Attending this class as an observer can be regarded as an hour of observation for BASI Pilates students working towards completing their requirements for certification. A short Q&A will be held at the end of the session, should you have any questions about the session or the modules! Sign up here.