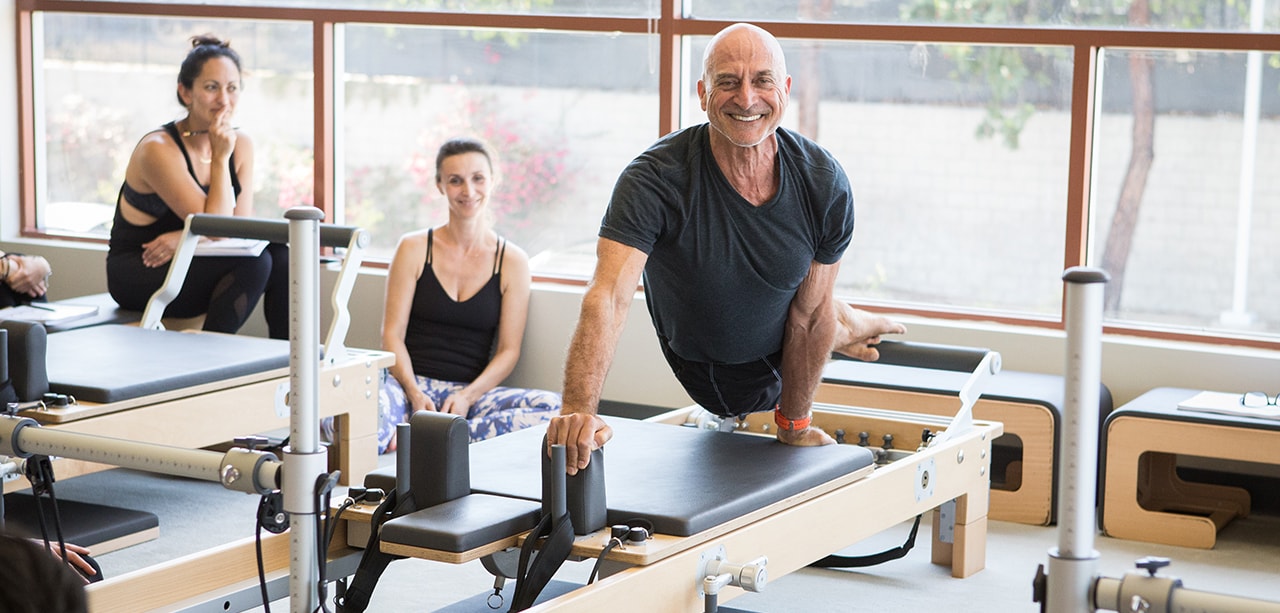 RAEL ISACOWITZ
, M.A
A true Pilates Enthusiasts, Pilates Innovator, Founder and Owner of BASI
Rael Isacowitz, NCPT, holds a Bachelor of Education and teaching credentials from the Wingate Institute, Israel and a Master of Arts in Dance from the University of Surrey, England. He has been practicing Pilates for over four decades and is recognized internationally as an expert in the field. In 1989, Rael founded BASI Pilates (Body Arts and Science International), a comprehensive Pilates education organization spanning the globe.
He spearheaded the development of BASI Interactive (formerly Pilates Interactive), the one-of-a-kind e-learning software and designed the concepts for BASI Systems Pilates equipment. Rael has authored two best-selling books, Pilates and Pilates Anatomy (Human Kinetics); the latter co-authored with Karen Clippinger, plus multiple professional workbooks, webinars and DVD's.
Rael is part of the great legacy of Pilates teachers and mentors. He has studied and taught with luminaries of the Pilates world including several of the Pilates elders, first-generation teachers. His contributions to Pilates as a teacher, author and innovator are recognized and respected throughout the Pilates industry. Creativity and energy suffuse Rael's work. His passion for the art of Pilates is well known as is the unique athleticism he brings to the method – a synthesis of body, mind, and spirit.
Early Life
Rael danced professionally for many years and became the head of the dance department at a performing arts college in Australia. It was there he opened a Pilates studio and taught mat classes as part of the college's curriculum. He began working with athletes, dancers and physical therapists and was instrumental in helping Pilates be integrated into one of the largest and most prominent physical therapy schools in Australia.
Rael came to the U.S. at the invite of an orthopaedic surgeon who asked him to create a rehabilitation program based on Pilates. It was at that time that Rael began to shift his main focus to Pilates rather than dance.
Recognized as an industry leader in Pilates, Rael was the first Pilates professional to be invited to mainland China. "For me, this was an amazing experience and honour. This is a country so big with an enormous population, and I was the first Pilates person to be officially invited there by a government authority," he says, recalling the memory.
Rael Isacowitz Picture Gallery