Certificate Courses
Enhance your career with certificate courses developed by experts from different disciplines working directly with Rael Isacowitz.
BASI Pilates certificate courses are designed specifically for experienced Pilates professionals. Taught in 3- or 4-day formats, these courses offer a structured framework in which practicing experts from different disciplines work hand-in-hand with BASI founder, Rael Isacowitz and BASI faculty to cover a wide spectrum of disciplines.
From Injuries & Pathologies to The F2 System, certificate courses are an intensive and fascinating way for Pilates professionals to advance their knowledge and careers.
BASI Pilates currently offers the following certificate courses:
Pilates for Injuries & Pathologies
Pilates Through Pregnancy and Beyond
Pilates for Dancers
The F2 System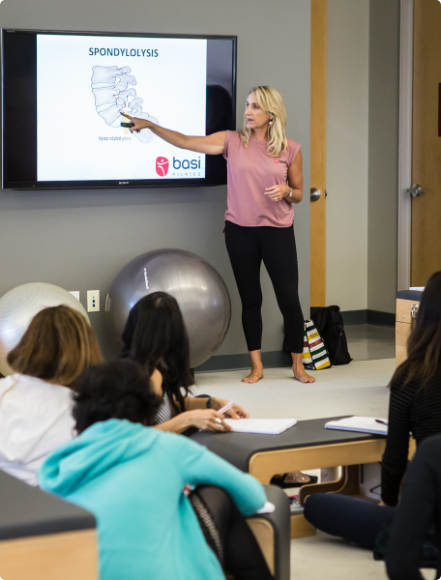 Upon completion, students receive a certificate from BASI Pilates and are well qualified to work in their chosen area of specialization.
All certificate courses are eligible for PMA CECs.
Prerequisites
Certificate courses are considered advanced education. It is highly recommended that students registering for certificate courses have completed the BASI Pilates Comprehensive Program or a similar program from a recognized Pilates teacher training school.
Scheduled Certificate Courses